A book. What even... I just don't know...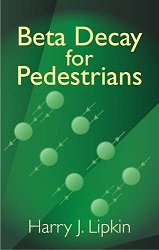 P.S. Did you know that when you eat a banana it produces
antimatter
(positrons) inside of you which annihilate with your body's own electrons to produce high energy gamma ray photons (through the well-known relationship E=mc
2
) that fly out of you (and probably the building you're in... they're way more powerful than x-rays) to radiate the surrounding environment? Now you know.